August 17, 2022
Our "Get to Know" series features several freshman medical students as the college welcomes the incoming class of 2022! Read more reports.
This month marks the start of Laila Sareini's medical training at MSU College of Human Medicine. It was Sareini's faith as a Muslim that motivated her to choose a service-oriented career path.
Prior to medical school, Sareini had a variety of work experiences, including research for the ReBUILDetroit program and organizing charitable programs. She also spent time as an EMT, and it was then that she discovered her love for science and medicine.
"I knew my goal of serving the community could be achieved by pursuing my passion for medicine as a doctor," said Sareini, a second-generation Lebanese American from Dearborn.
While serving as a paramedic, Sareini learned that there are many barriers to optimal health for underserved populations in her community. "Coming from a minority background that is part of the underserved, I always knew I wanted to give back to my community in an impactful way," she said. "It validated my motivation to become a doctor and serve the medically underserved."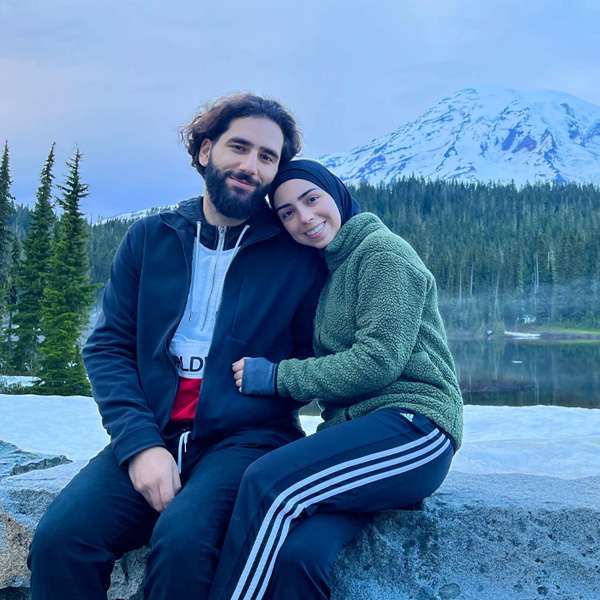 Some of her most meaningful experiences have been meeting patients and interacting with people different from her. "I very much look forward to continuing to build positive connections with every patient I meet as I find these experiences deeply rewarding," said Sareini.
On August 20, Sareini will participate in the MSU College of Human Medicine matriculation and white coat ceremony, a symbolic start to her medical school journey. She said wearing a white coat symbolized "her commitment to scientific truth, worthy of the utmost trust and responsibility to serve others".
Outside of medicine, Laila enjoys playing the piano, hiking and exploring nature with her husband. One of her favorite activities is cooking traditional Lebanese dishes that remind her of her parents' village.