Bronson Introduces New COVID-19 Planning Process & Family Health Center provides YouTube message
KALAMAZOO, MICH. – As the world begins to vaccinate against COVID-19, local health facilities are also preparing. Plus, they offer dating and education for the community.
FAMILY HEALTH CENTER
According to Denise Crawford, CEO of Kalamazoo Family Health Center, education is key to ensuring a safe community. In a recent newsletter, she said:
"One of the challenges we face is that a number of people in our community struggle with fear and mistrust of the vaccine. We are devoting a lot of resources to helping people understand the importance of the vaccine and how it will be given. Our precision and transparency are essential if we are to gain the trust of our community and maximize our ability to return to a more "normal" life. "
The Family Health Center will host a live chat at 5:45 p.m. on Tuesday, February 23 on Facebook and YouTube (in Spanish).
"A Conversation with the Latinx Community" provide important facts to members of our Spanish speaking community and feature a diverse group of leaders who can help dispel any misinformation circulating about the vaccine. The aim is to raise awareness of the importance of getting vaccinated, both for individuals and for the community as a whole.
"The most important thing we can do right now is educate ourselves and share the facts about the safety, effectiveness and importance of receiving the COVID-19 vaccine," Crawford said.
"For more than 50 years, the position of the Family Health Center has been that our community cannot prosper until every individual has access to the health care they need. This pandemic has certainly validated our position as we realize a stark truth: we can only beat this thing as a team – our success depends on the cooperation of all of us. "
BRONSON HEALTH
Bronson Healthcare has introduced a new planning process for COVID-19 vaccinations.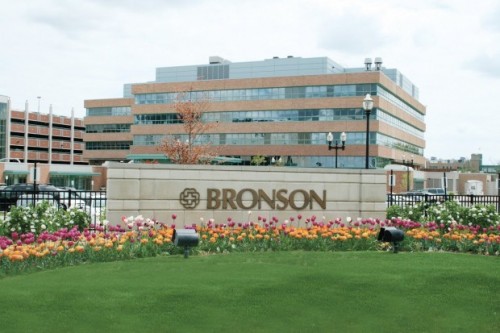 Bronson is currently vaccinating adults 65 years of age and older and healthcare workers as stocks last. Because demand for the vaccine exceeds supply, Bronson is initially encouraging only adults 65 years of age and older and healthcare workers to register at this time to help start this process, and Bronson will contact them to take it. make an appointment when the vaccine is available.
The amount of vaccine received each week from the state of Michigan is limited. Bronson is committed to distributing the COVID-19 vaccine as quickly, safely and fairly as possible, and this new registration process helps ensure that distribution is to those most at risk of hospitalizations and related deaths. to COVID-19. Bronson continues to monitor the Michigan State's vaccine prioritization phases.
Those wishing to receive Bronson's COVID-19 vaccine must pre-register through their own personal Bronson MyChart account.
If people don't have a Bronson MyChart account, they can create one for free at mychart.bronsonhealth.com/MyChart/signup. For those who cannot register online, a telephone option will be available from Tuesday February 9 at noon. The call center will be available Tuesday through Friday from noon to 4 p.m. Information about the call center will be posted on bronsonhealth.com
The prioritization of programming is based on the phases described by the State of Michigan. During these phases, Bronson will send a schedule notification based on age, level of health risk, and location. If these numbers exceed the available vaccines, a random selection may be implemented.
Once saved, no further action is necessary. Due to a limited vaccine supply, people may not immediately receive a schedule notification, even if they meet the criteria Bronson is currently vaccinating. Depending on offer and eligibility, it takes weeks or months to receive a notification that individuals are able to schedule.
As of February 3, Bronson had administered 14,617 first doses and 6,069 second doses of COVID-19 vaccine to adults 65 years of age and older and phase 1A healthcare workers, for a total of 20,686 doses.
More information can be found on Bronson's COVID-19 vaccine webpage at bronsonhealth.com/covid19vaccine.